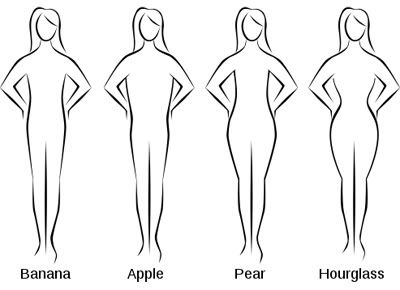 T
he things you learn from sewing. Turns out I'm Pear shaped. I probably never would have even cared if it weren't for sewing & now I feel like I'm better equipped to find a style. As a stay at ho
me mom, I find myself in jeans & t-shirts most days, but I would love to venture out of my box.
Image Credit: The Fashionable Housewife
In an effort to start making garments for myself, I figured a good start (obviously) would be taking my own measurements. So, voila. Here they are.
High Bust: 32"
Bust: 34.5"
Waist: 32.5"
Hips: 37"
I thought it was interesting. Now, granted, my measurements are probably going to fluctuate quite a bit in the coming months (year??), being that I'm both only 3 months out from having a baby & breastfeeding. Hopefully I won't lose any more weight, but I think things are still...shifting.
Anyway.
Shop Your Shape
is a website I found trying to figure out what my "body type" is. You type in your measurements, where you tend to gain weight (for me, I gain it in my thighs & butt before my belly. Even when I'm pregnant).
After you do that, Shop Your Shape tells you what shape you are & what you should accentuate in your clothing choices. Then you get to see examples of outfits that would be flattering. For example:
And then it even gives you customized shopping. I didn't play with that much because I'm more interested in finding patterns for now.
Notice that the pants above have the same lines as my
Yoga Pants
? I'm going to have to find more trouser style patterns.
What shape are you??