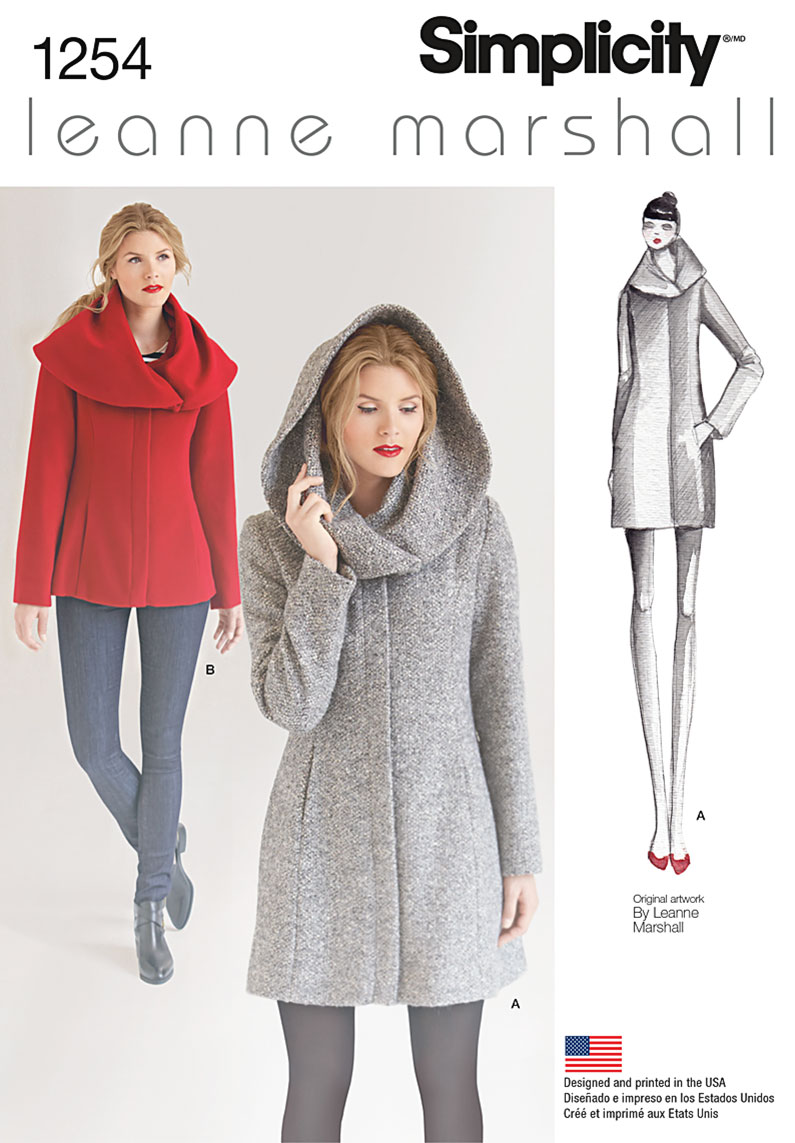 Most of the shawl collar coats I've been seeing this season look like wool bath robes. Which is fine, if that's what floats your boat. But because of that I had kind of skimmed over all shawl collar designs. Until now. Behold! The beauty that is
Simplicity 1254 by Leanne Marshall
. I'd link you to Simplicity, but apparently they can't be bothered to post their own patterns to their own web page. So to PR, you go!
I still adore my
Minoru jacket
. In fact, I put it on the other day & my husband said "It's pretty warm out, you won't need your coat." I softly replied, "But I love her," as I tenderly stroked her sleeve...
Ahem.
My Minoru is the perfect casual coat, but I'm going to be needing a dressier wool coat this winter. I bought one 4 years ago at a thrift store and the lining is ripping out and the shoulders are too narrow for me, so it really is (past) time to move on.
I ordered this pattern from Hancock's earlier this week (for a total of $7, the shipping cost about what it would cost to drive to my not-so-nearby store) and in a moment completely lacking of self control I ordered 3 yards of a
"Heathered Purple Wool Flannel"
. I was originally just looking for a nice grey, but I couldn't resist the purple in this fabric. Mood also suckered me into buying the lining when it listed it under "Related Products." Don't mind if I do, Mood. That's one stop shopping for you. Wanna see what my coat will look like? Of course you do.
I'm slightly concerned about this project for a few reasons. One: I've never sewn with wool. Two: This is the most expensive fabric I've ever bought. Three: The pattern was just released so there's no reviews of it yet. Despite those concerns, though, I'm really very exited to get started on it!