Sooooo. About that pattern buying freeze. Yeah. I broke down & bought 2 new patterns. But I can justify it. See, I was looking at the classifieds on Pattern Review (who in there right mind looks at classifieds when they are supposed to be, uhm, NOT shopping?!)
Anyway, there was/is this lovely lady who is selling all her knit patterns (and her serger, if anyone is interesetd.) So. I just couldn't pass it up. They were $3 a piece plus shipping.
I grabbed
Vogue 8669
, which is a simple cowl neck top with 3 sleeve options. I just love cowl necks. I could be way off, here, but I think they are classic & look nice with anything. I usually only buy patterns after I've read the reviews on them (it seems to give me a head start) but this one didn't have any, so I'll be flying blind.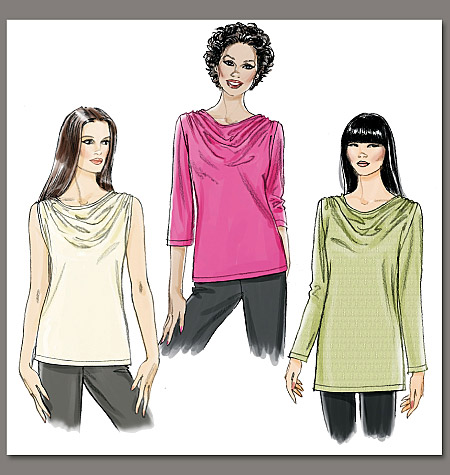 The second pattern I bought is
Vogue 8685
which has glowing reviews and happens to aleady have been on my wishlist.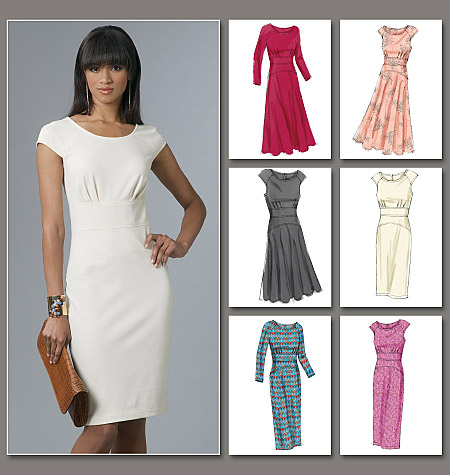 So there's my confession. My pathetic attempt at a pattern buying freeze lasted short of two weeks. Ah. This obsession called sewing. In my defense, I'm currently working up a stitching "plan", using only fabrics & patterns that I have on hand. Stay tuned.